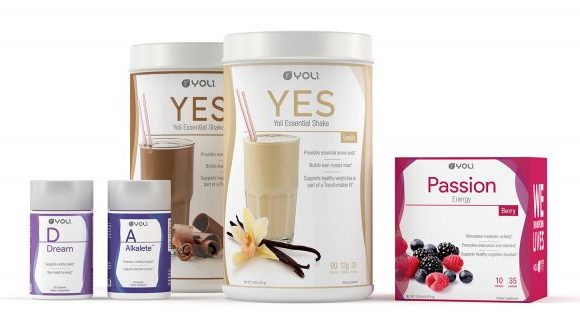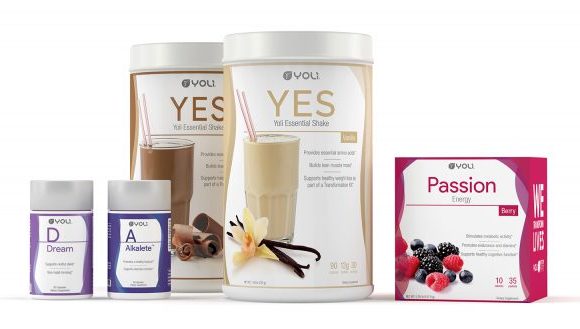 Better Body System by Yoli is a health-restoring program that provides the opportunity to choose among individual products and product kits. Better Body System is focused on delivering one set of nutritional supplements that may improve health, instead of searching for more single products.
YES
YES is Yoli's essential shake which is a protein shake available in chocolate or vanilla, and can be purchased in bulk in a canister, or in single-serve packets.
ALKALETE
This product consists of mineral hydroxides and electrolytes which claim to alkalinize the body and balance the body's PH levels.
PURE
Pure is a supplement that blends probiotics with fiber. The fiber helps suppress the appetite by creating a sense of feeling full. Thus the user is less hungry and consumes fewer calories. The probiotics support a healthy digestive system by providing healthy bacteria needed for a healthy gut.
PASSION
Passion is an energy drink that increases metabolism and boosts energy levels. Passion is available in three flavors:
Berry
Grape Acai
Tropical Melon
RESOLVE
Resolve is a weight-management supplement with glucomannan, apple fiber, apple cider vinegar and more.
I have been going to chiropractic in motion for 10+ years. I watched their growth in holistic medicines. Every new avenue did they choose to start practicing I try. Chiropractic adjustments with acupuncture, herbal supplements, and the ART, give me lot of relief with the aging aches and pains, that we all will eventually get. Both Dr. Kramer and Dr. White, put the health of their patients first.
They were very helpful. Made me feel comfortable with the testing. On my way to feeling better. Thanks to Dr. Shannon. I would highly recommend them to my friends and family.
Can't say enough about the knowledge of real health care in his office. Dr Shannon knows so much about the body that is makes your head spin! So grateful for her knowledge and understanding!
I saw Shannon for a neck injury when I lived in Des Moines. Not only did she do a phenomenal job adjusting me, but she also focused on teaching me exercises on how to strengthen my neck to avoid future issues. If I still lived in Des Moines I would definitely still use Chiropractic in Motion.