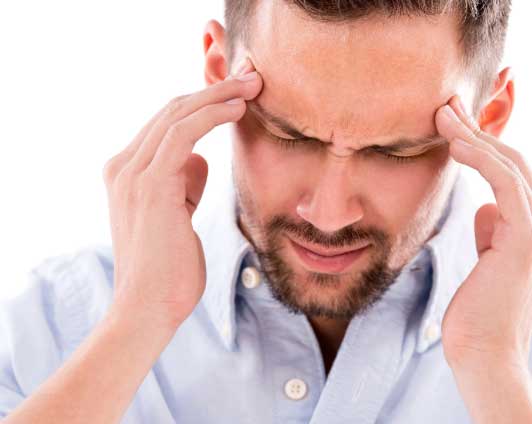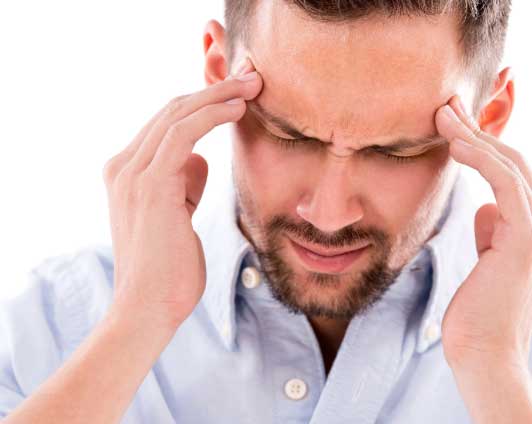 Headaches and migraines can strike without warning, often leaving people flat on their backs, needing to rest motionless in a dark room until the painful condition resolves itself. For patients who would prefer to avoid prescription medications, it can be a challenge to find substantial and lasting relief. That is until they come across a chiropractor who specializes in migraines and headaches.
The majority of headaches are considered "primary" and may be caused by tension while migraines take the form of cluster headaches, and a chiropractor is able to provide drug-free relief for this type of pain.
According to the American Chiropractic Association, approximately 9 out of 10 people in the United States suffer from painful headaches.
We offer migraine treatments for patients in a relaxing and comforting environment. We understand how painful headaches and migraines can be, and our headache treatments are designed to bring you the comfort and relaxation you deserve. You will receive a customized treatment plan of chiropractic adjustments designed just for you.
I have been going to chiropractic in motion for 10+ years. I watched their growth in holistic medicines. Every new avenue did they choose to start practicing I try. Chiropractic adjustments with acupuncture, herbal supplements, and the ART, give me lot of relief with the aging aches and pains, that we all will eventually get. Both Dr. Kramer and Dr. White, put the health of their patients first.
They were very helpful. Made me feel comfortable with the testing. On my way to feeling better. Thanks to Dr. Shannon. I would highly recommend them to my friends and family.
Can't say enough about the knowledge of real health care in his office. Dr Shannon knows so much about the body that is makes your head spin! So grateful for her knowledge and understanding!
I saw Shannon for a neck injury when I lived in Des Moines. Not only did she do a phenomenal job adjusting me, but she also focused on teaching me exercises on how to strengthen my neck to avoid future issues. If I still lived in Des Moines I would definitely still use Chiropractic in Motion.